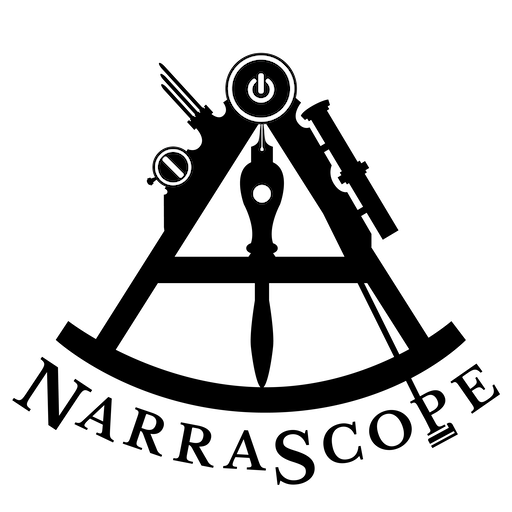 NarraScope 2019
Celebrating Narrative Games
June 14-16, 2019 — Boston, MA
Keynote speaker: Natalia Martinsson
(Fran Bow, Little Misfortune)
---
Miss NarraScope 2019? Slides and videos of selected talks are linked from our schedule page. Special thanks to articy software for helping with video recording!
Are you interested in helping to run NarraScope 2020? The committee is looking for new members! Contact us at narrascope@iftechfoundation.org.
---
NarraScope is a new games conference that will support interactive narrative, adventure games, and interactive fiction by bringing together writers, developers, and players.
The conference will take place on MIT campus in Cambridge, in coordination with MIT's Comparative Media Studies and Writing department.
For upcoming details and announcements, please join our mailing list! Or follow @narrascope on Twitter if that's your thing.
Thanks to our sponsors for supporting NarraScope 2019.
Questions? Contact narrascope@iftechfoundation.org.
---
For users of ‧ Adventuron ‧ AGS ‧ ChoiceScript ‧ Hypertext ‧ Inform ‧ Ink ‧ Quest ‧ Ren'Py ‧ Storyspace ‧ TADS ‧ Twine ‧ ...and the rest... ‧
"Interactive fiction" has many meanings. It describes many kinds of games and many diverse communities of practice. It's time to bring those communities together to hang out and chat exchange ideas!
For fans of ‧ Zork ‧ The Walking Dead ‧ The Uncle Who Works for Nintendo ‧ Syberia ‧ Sorcery! ‧ Portal ‧ Photopia ‧ Patchwork Girl ‧ Oxenfree ‧ Myst ‧ Meanwhile ‧ Loom ‧ Lifeline ‧ Howling Dogs ‧ Gone Home ‧ 80 Days ‧ Dream Daddy ‧ Device 6 ‧ Counterfeit Monkey ‧ Choice of Broadsides ‧ The Blackwell Legacy ‧ Analogue: A Hate Story ‧ Adventure ‧
---
NarraScope celebrates the diverse voices of game design. We aim to create a safe, welcoming, and accountable space for all participants.